#include <prototype_joint_equipped_entity.h>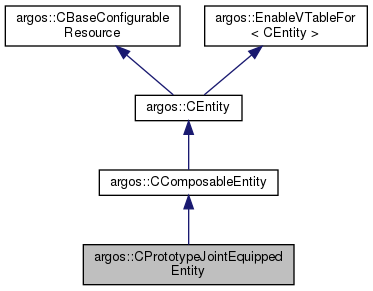 [legend]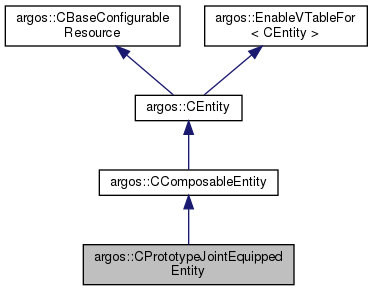 [legend]
| | | | | | |
| --- | --- | --- | --- | --- | --- |
| argos::CPrototypeJointEquippedEntity::CPrototypeJointEquippedEntity | ( | CComposableEntity *  | pc_parent | ) | |
| | | | | |
| --- | --- | --- | --- | --- |
| virtual argos::CPrototypeJointEquippedEntity::~CPrototypeJointEquippedEntity | ( | | ) | |

inline

virtual
| | | | | |
| --- | --- | --- | --- | --- |
| argos::CPrototypeJointEquippedEntity::ENABLE_VTABLE | ( | | ) | |
| | | | | |
| --- | --- | --- | --- | --- |
| virtual std::string argos::CPrototypeJointEquippedEntity::GetTypeDescription | ( | | ) | const |

inline

virtual
Initializes the state of the entity from the XML configuration tree.
If the id of the entity has not been set yet, this method sets an id for the entity. If the entity has no parent, this method parses the passed XML tree and looks for the id attribute, setting its value as id. If, instead, this entity has a parent, the id is set as GetParent().GetId() + "." + GetTypeDescription().
Exceptions
Reimplemented from argos::CEntity.
Definition at line 20 of file prototype_joint_equipped_entity.cpp.