#include <footbot_turret_encoder_default_sensor.h>
[legend]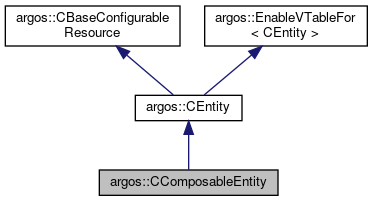 [legend]
| | | | | |
| --- | --- | --- | --- | --- |
| argos::CFootBotTurretEncoderDefaultSensor::CFootBotTurretEncoderDefaultSensor | ( | | ) | |
| | | | | |
| --- | --- | --- | --- | --- |
| virtual argos::CFootBotTurretEncoderDefaultSensor::~CFootBotTurretEncoderDefaultSensor | ( | | ) | |

inline

virtual
| | | | | |
| --- | --- | --- | --- | --- |
| void argos::CFootBotTurretEncoderDefaultSensor::Reset | ( | | ) | |

virtual
| | | | | | |
| --- | --- | --- | --- | --- | --- |
| void argos::CFootBotTurretEncoderDefaultSensor::SetRobot | ( | CComposableEntity &  | c_entity | ) | |

virtual
Sets the entity associated to this sensor.
When a controller is created, all the sensors and actuators are created, too. This function is called right before the Init() method of the sensor is called.
Parameters

| | |
| --- | --- |
| c_entity | The entity to associate to this sensor. |
Implements argos::CSimulatedSensor.
Definition at line 21 of file footbot_turret_encoder_default_sensor.cpp.
| | | | | |
| --- | --- | --- | --- | --- |
| void argos::CFootBotTurretEncoderDefaultSensor::Update | ( | | ) | |

virtual